Front Page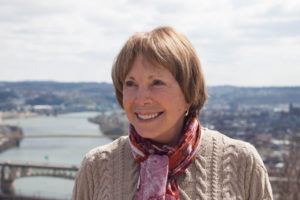 MARILYN L. TAYLOR, Ph.D., former Poet Laureate of Wisconsin and of the city of Milwaukee, is the author of six collections of poetry. Her poems and essays have appeared in many anthologies and journals, including Poetry, Able Muse, Measure, Light, Rhino, Aesthetica, Mezzo Cammin, and the Random House anthology titled Villanelles. She has been awarded First Place in a number of national and international poetry contests, and recently received the 2015 Margaret Reid Award for verse in forms. Her own widely-read "Poet to Poet" column on craft appeared bi-monthly for five years in The Writer magazine.
More about Marilyn

---
Nov. 22, 2016 – 7:00 pm
Mystery to Me Bookshop, 1863 Monroe Street
Madison, Wisconsin
You are invited to the inaugural reading from the newly published chapbook titled Step on a Crack, Taylor's new poetry collection from Kelsay Books. Here, according to poet Susan Elbe, "Taylor beckons us again with her sly wit and humor—it's uncanny how skillfully she uses form to make us think we're reading light verse. She pulls us in up to our ankles, and before we can take a breath, she's got us swimming in deeper water, the harder truths."     Hope you can come!
as featured in MEASURE, VOL. III, ISSUE 2, 2009:
Latter-Day Letter to ESVM
Edna St. Vincent Millay enjoyed the status of a best-selling poet in the 1920s, when her slim volumes could be found in every genteel home in the nation. —Ernest Hilbert
Listen, Vincent. If I'd known you, if
I'd been your friend, here's what I would have said
to you: get up. Kick that stranger out of bed,
and try to keep your clothes on long enough
to find a pen. Then write a line of verse
that wraps the adolescent century
in a feather boa—not the corsetry
of lofty lexicology—or (worse)
the virginal vernacular of swoon.
Dazzle us. Tell us how it must have been
to flicker through the past as libertine,
rippling with sequins, sonnets, saxophones.
Ah, the streets you could have danced us through—
Gifted practitioner, why didn't you?