Front Page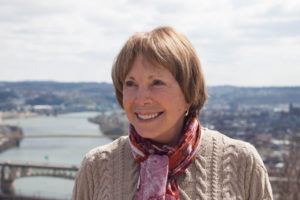 MARILYN L. TAYLOR, Ph.D., former Poet Laureate of Wisconsin and of the city of Milwaukee, is the author of six collections of poetry. Her poems and essays have appeared in many anthologies and journals, including Poetry, Able Muse, Measure, Light, Rhino, Aesthetica, Mezzo Cammin, and the Random House anthology titled Villanelles. She has been awarded First Place in a number of national and international poetry contests, and recently received the 2015 Margaret Reid Award for verse in forms. Her own widely-read "Poet to Poet" column on craft appeared bi-monthly for five years in The Writer magazine.
More about Marilyn

---
Nov. 22, 2016 – 7:00 pm
Mystery to Me Bookshop, 1863 Monroe Street
Madison, Wisconsin
You are invited to the inaugural reading from the newly published chapbook titled Step on a Crack, Taylor's new poetry collection from Kelsay Books. Here, according to poet Susan Elbe, "Taylor beckons us again with her sly wit and humor—it's uncanny how skillfully she uses form to make us think we're reading light verse. She pulls us in up to our ankles, and before we can take a breath, she's got us swimming in deeper water, the harder truths."     Hope you can come!
as featured in Passager, 1998:
Aunt Eudora's Harlequin Romance
She turns the bedlamp on. The book falls open
in her mottled hands, and while she reads
her mouth begins to quiver, forming words
like Breathless. Promises. Elope.
As she turns the leaves, Eudora's cheek
takes on a bit of bloom. Her frowzy hair
thickens and turns gold, her dim eyes clear,
the wattles vanish from her slender neck.
Her waist, emerging from its ring of flesh,
bends to the side. Breasts that used to hang
like pockets rise and ripen; her long legs
tremble. Her eyes close, she holds her breath—
the steamy pages flutter by, unread,
as lover after lover finds her bed.
Marilyn L. Taylor