Front Page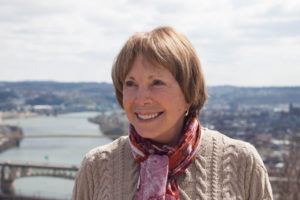 MARILYN L. TAYLOR, Ph.D., former Poet Laureate of Wisconsin and of the city of Milwaukee, is the author of six collections of poetry. Her poems and essays have appeared in many anthologies and journals, including Poetry, Able Muse, Measure, Light, Rhino, Aesthetica, Mezzo Cammin, and the Random House anthology titled Villanelles. She has been awarded First Place in a number of national and international poetry contests, and recently received the 2015 Margaret Reid Award for verse in forms, as well as a 2016 Pushcart Prize nomination from LIGHT Poetry Journal. Her own widely-read "Poet to Poet" column on craft appeared bi-monthly for five years in The Writer magazine.
More about Marilyn

---
In Tanzania
Tonight I sleep
with the grass-eaters:
zebra and wildebeest
doze in clusters
near my tent, as moonlight
gathers in pools
over the high savannah.
Even under canvas I
am caught in a current
of dread as it eddies
past, ruffling mane
and beard. My herd
shudders as if one
creature, and listens.
Now the deep African sky
lifts a glittering claw;
we, the vulnerable, hear
the rasp of death
and twitch our haunches
as the golden cat
begins her dance.